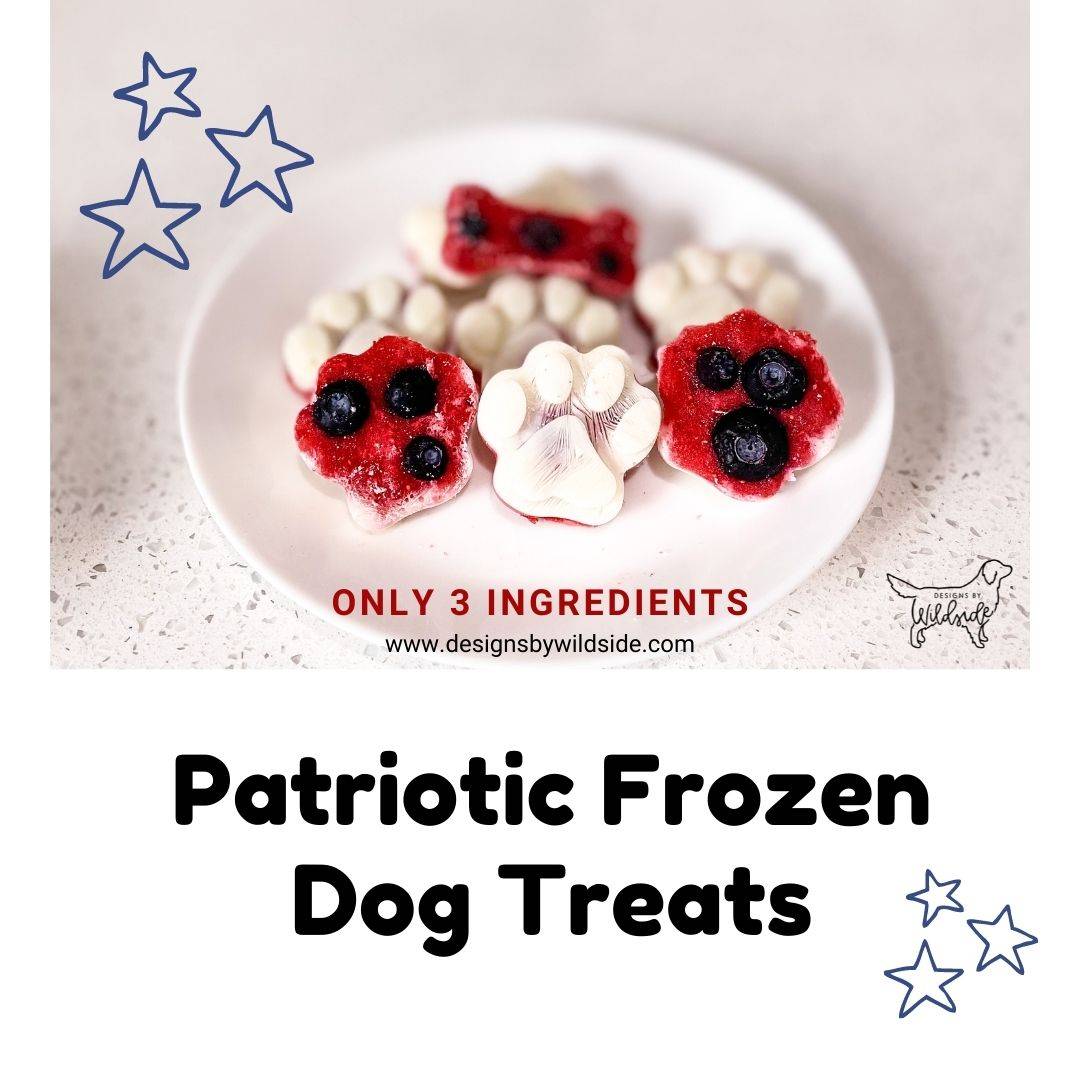 You can find these cute molds on Amazon, they are great for a lot of dog treats you can make -3 Pack Dog Treat Mold.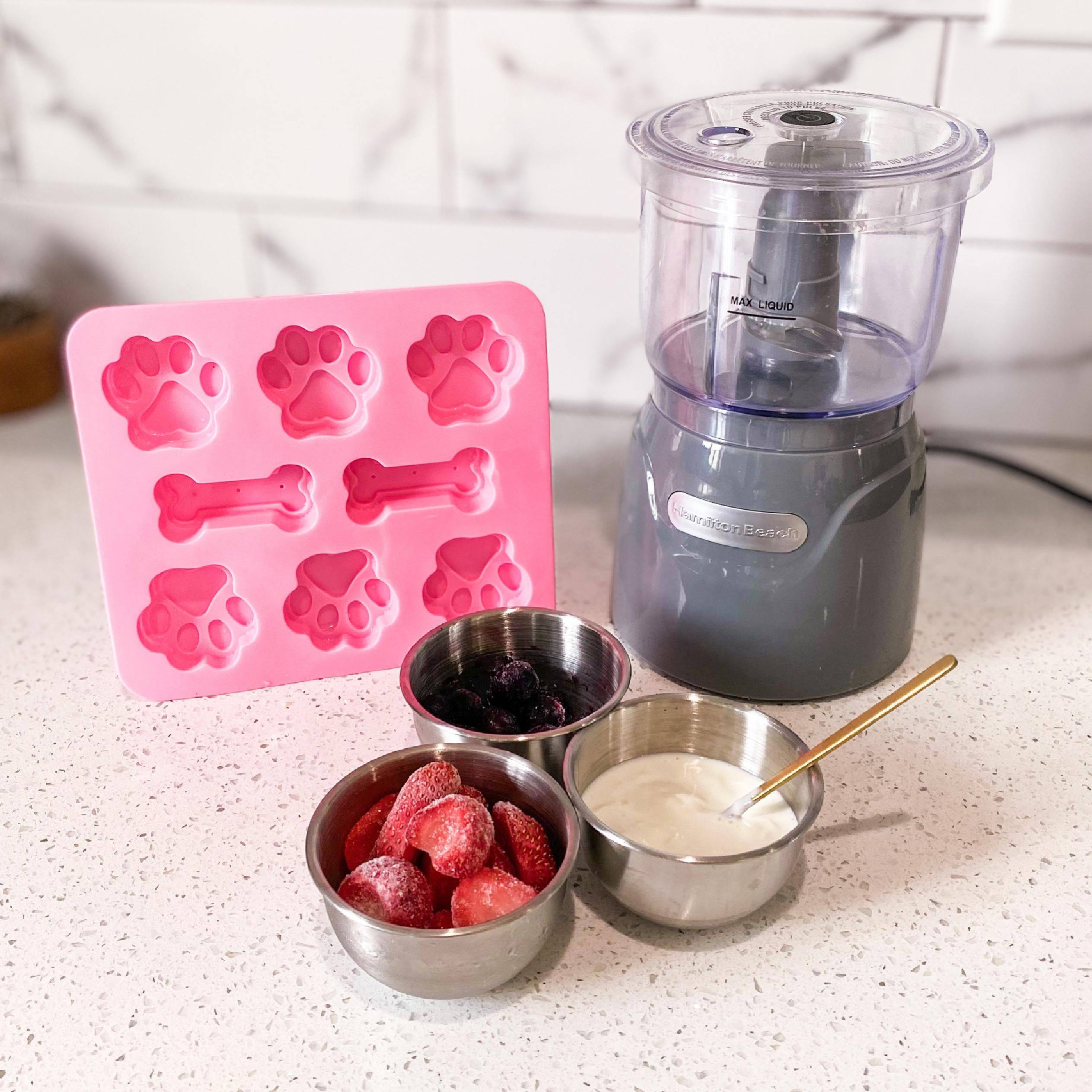 1 cup of strawberries, you can use frozen or fresh. 

1/2 cup of blueberries, frozen or fresh

1/2 cup of plain greek yogurt

Don't worry about any left over ingredients. They can all be blended to make an ice cream for your dog later. 
Use a small spoon and add a spoonful into the mold. You want to make sure it is only filling up half way for the other ingredients.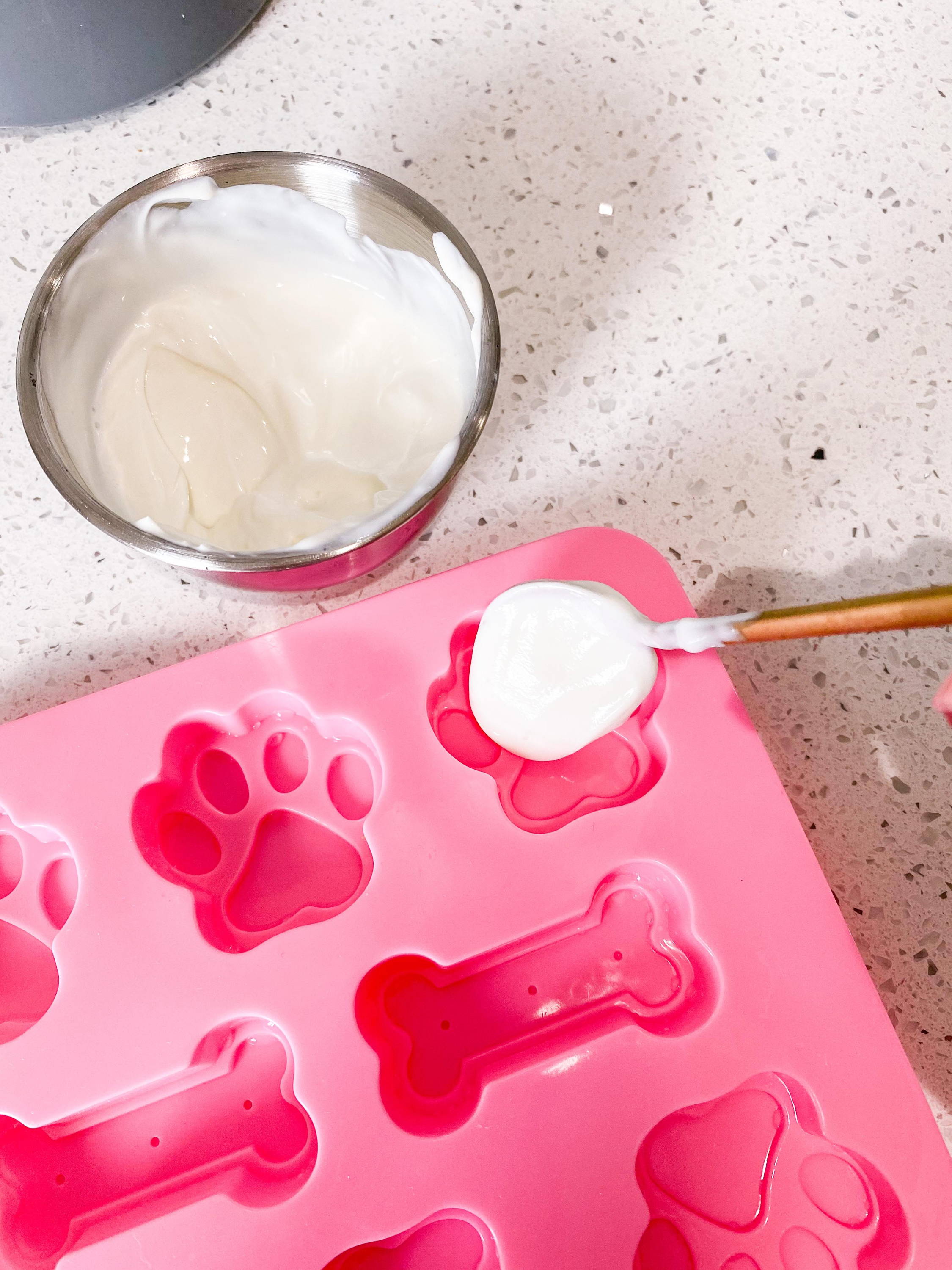 TIP: After you are finished with filling the whole mold up. Pick up the mold tap it against the surface. This will help the yogurt flatten out in the mold.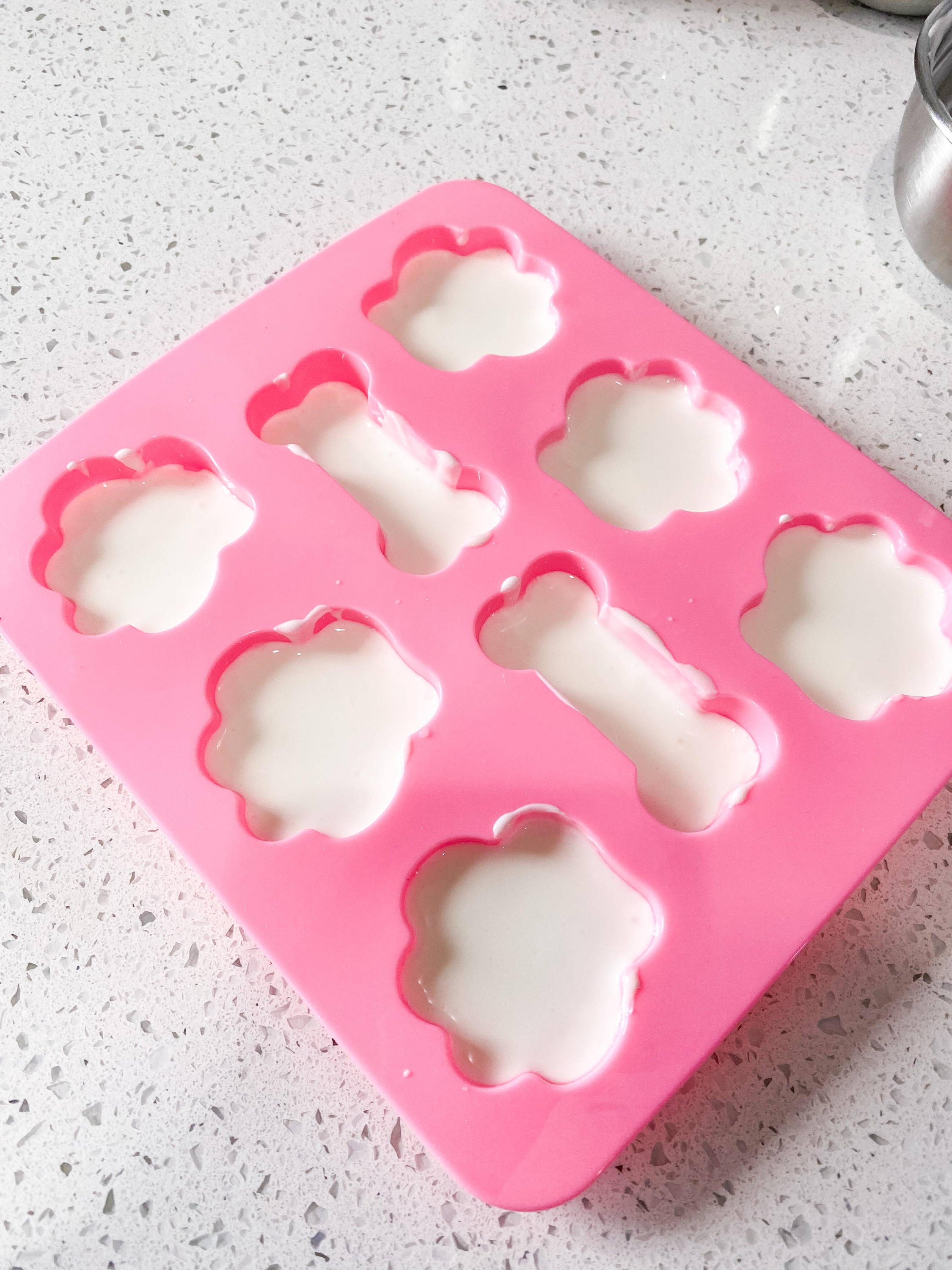 Put the strawberries in the blender to blend until smooth. You can add a little bit of water to help with the frozen strawberries to soften up. Don't add too much water.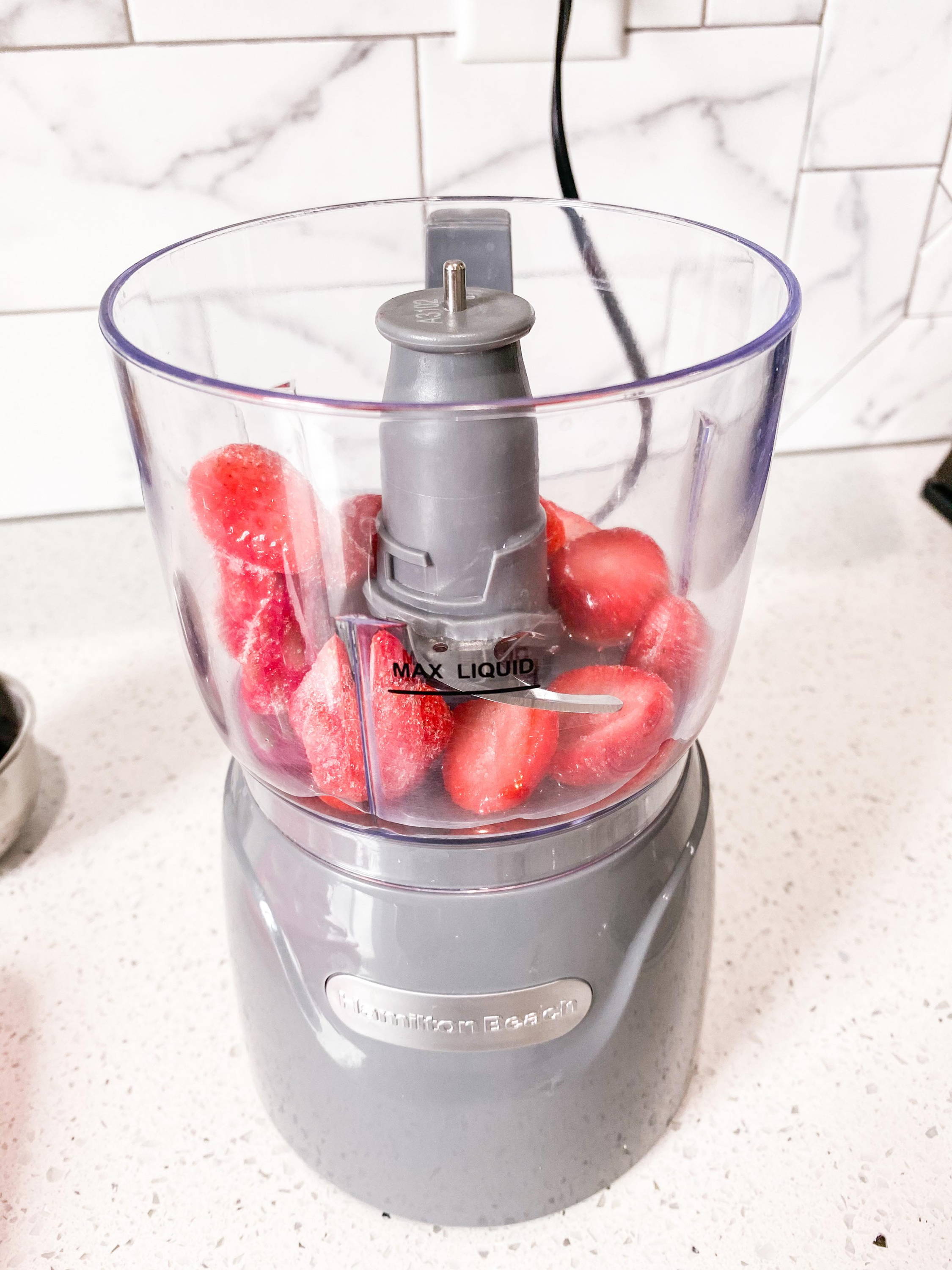 Your mixture should look like this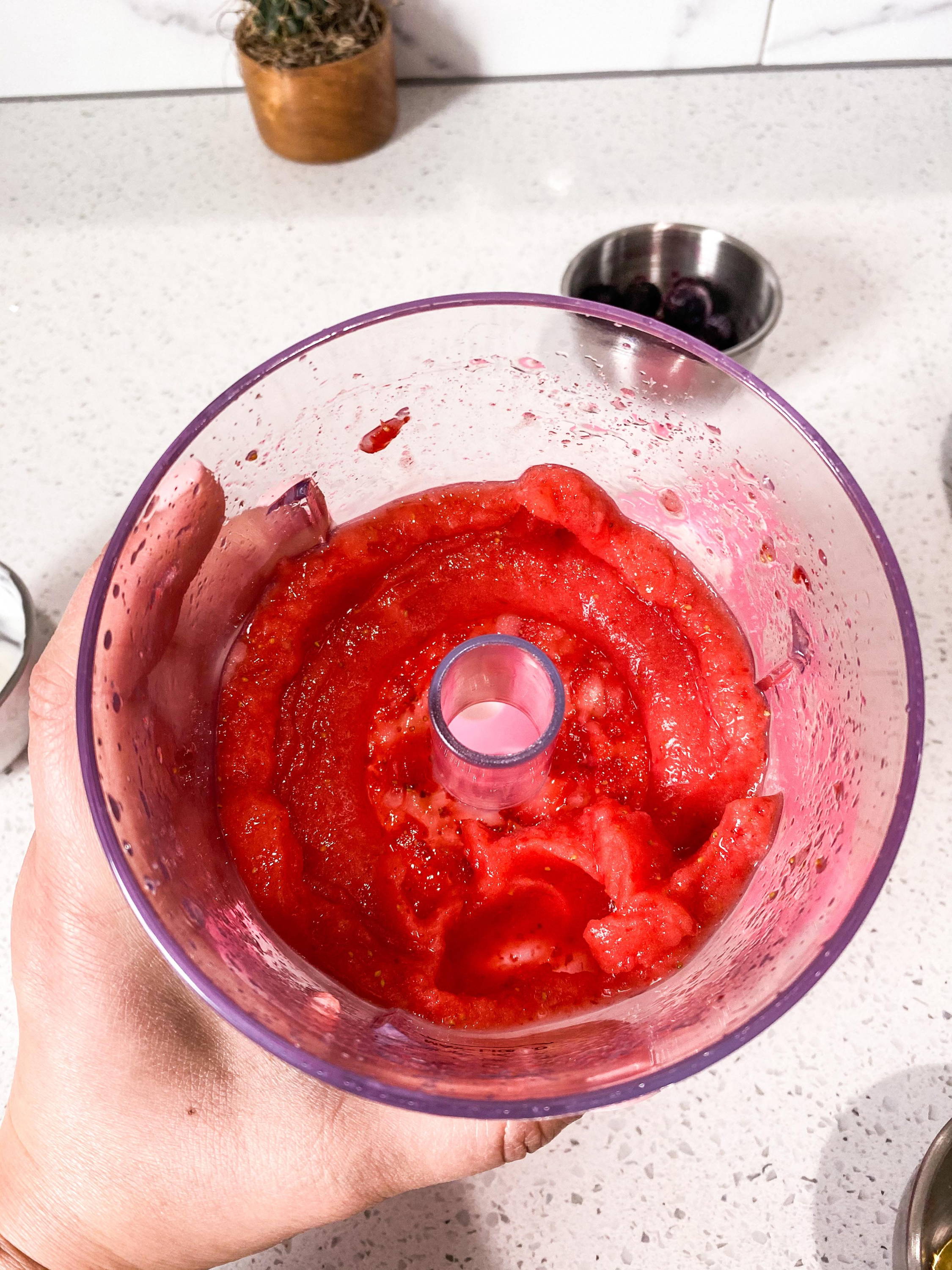 Scoop some of the mixture into the mold. You don't have to fill it all the way up since we still have blueberries to put into the treat. After you are finished, use the same tip to flatten the yogurt. It won't flatten out like the yogurt but it's ok!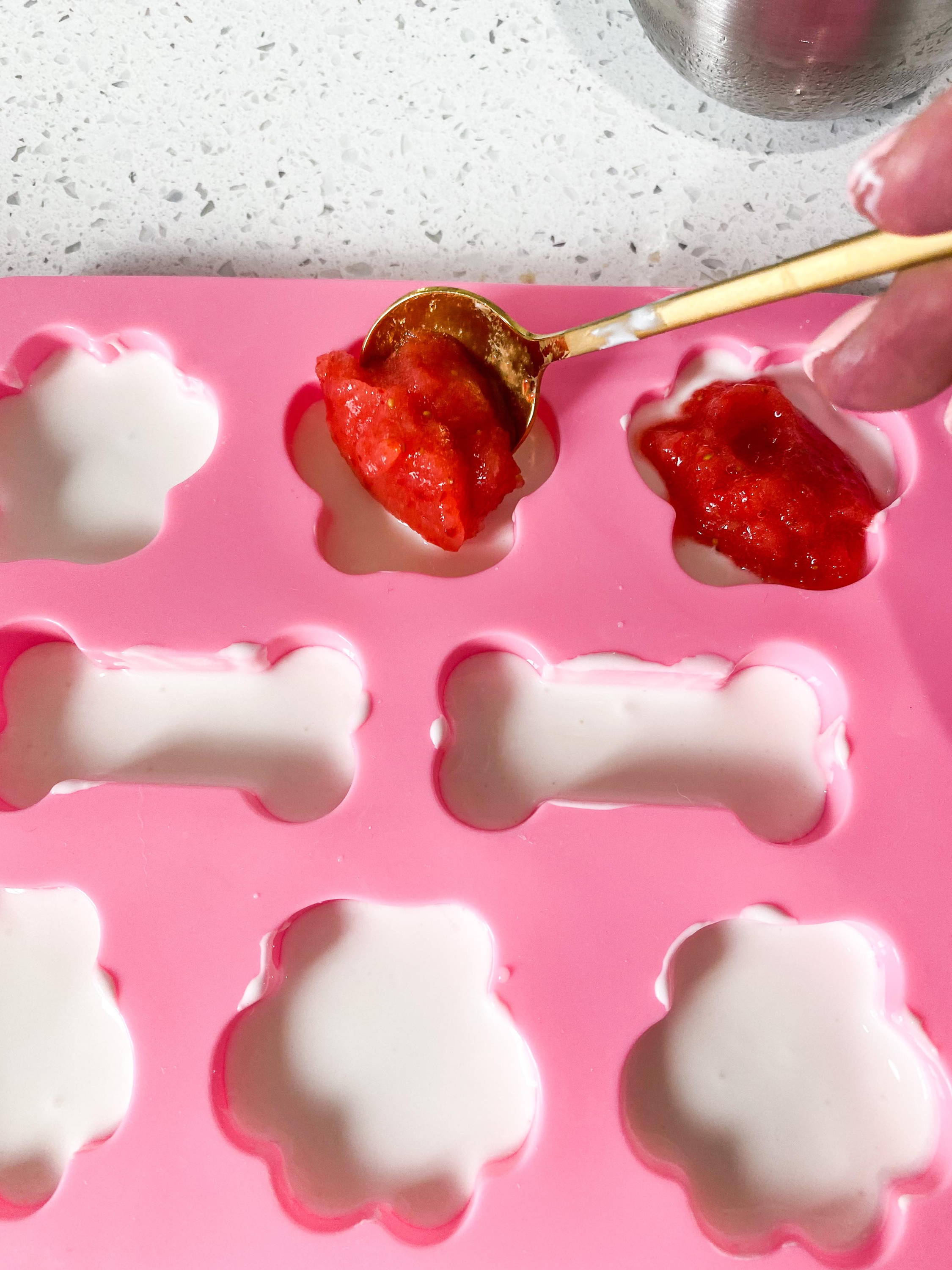 Place your blueberries into the mold- I did about 2 per treat but it will depend on the size of your blueberries. You can gently push them in a little.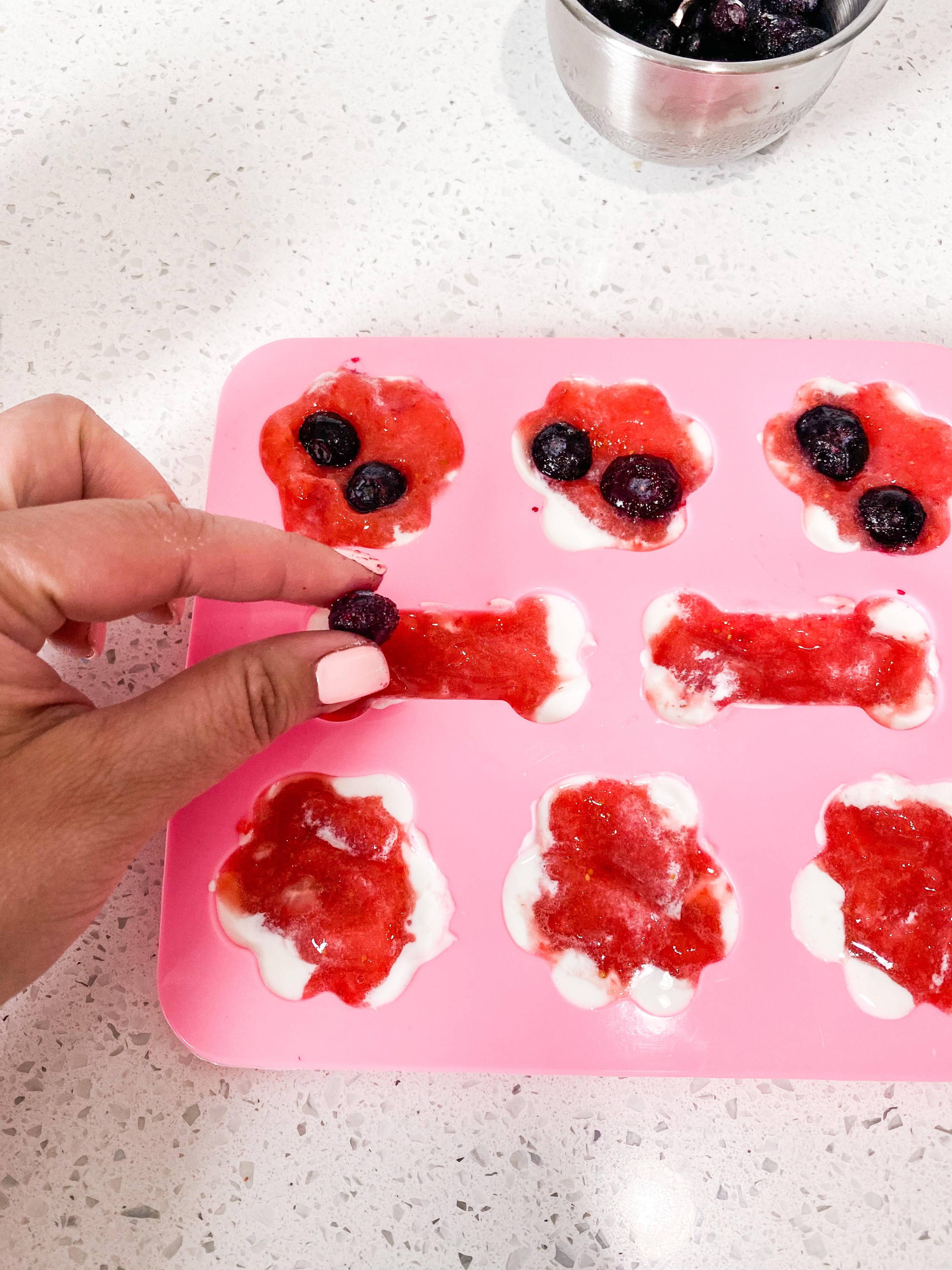 Once you are done, you can place them in the freezer for a few hours to harden up. I made a few batches and put them in a zip lock bag. They should be good for about 2 weeks if they last that long. Give them in moderation, I gave one to see how their sensitive tummies did at first. They did fine but I also don't give too many treats in a day :) 
Tip- the mold could be a little soft, place it on a flat tray that you can put into the freezer.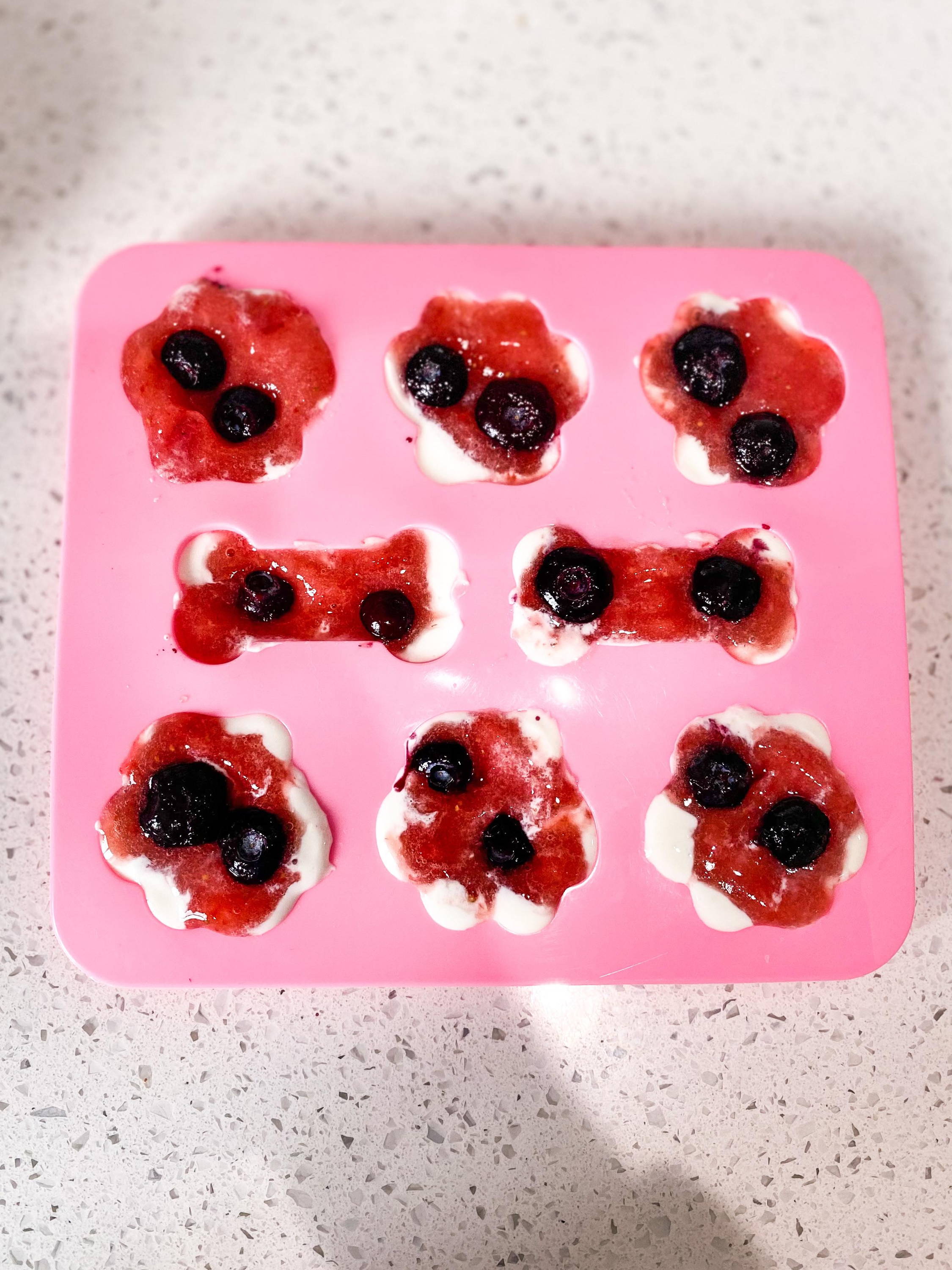 If you have any left over ingredients you can put them in the blender and blend it all up. Add some water to help if you need to make it less thick. I put it in a little cup with a lid in the freezer. I have tons of these little cups to make the dog ice cream. They are just the perfect size, you should be able to find them at any grocery store. 

Cleaning instructions: hand wash with soap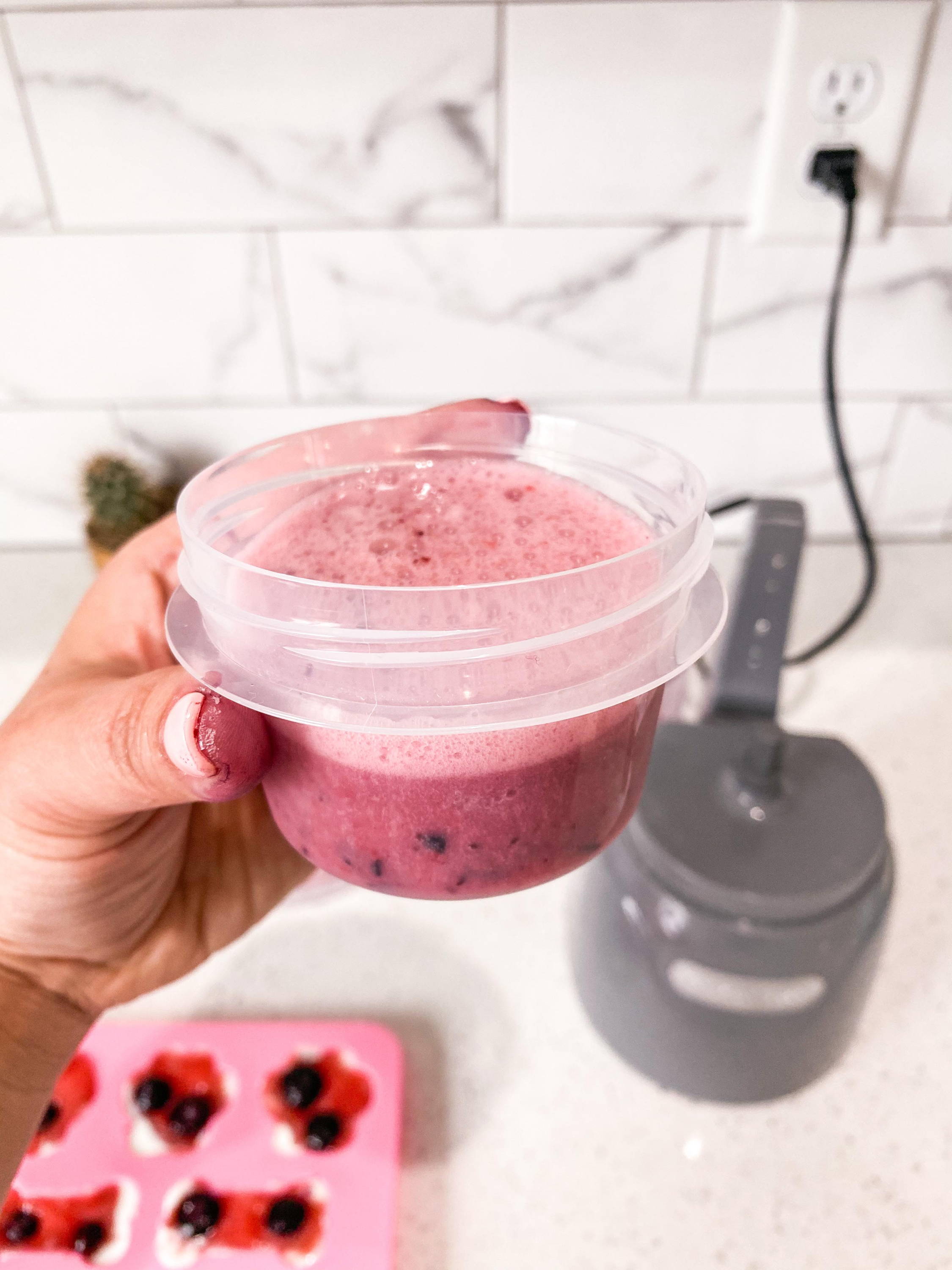 Don't forget about your helpers!
Milly & Winter did an excellent job with cleaning up the spoonful of yogurt.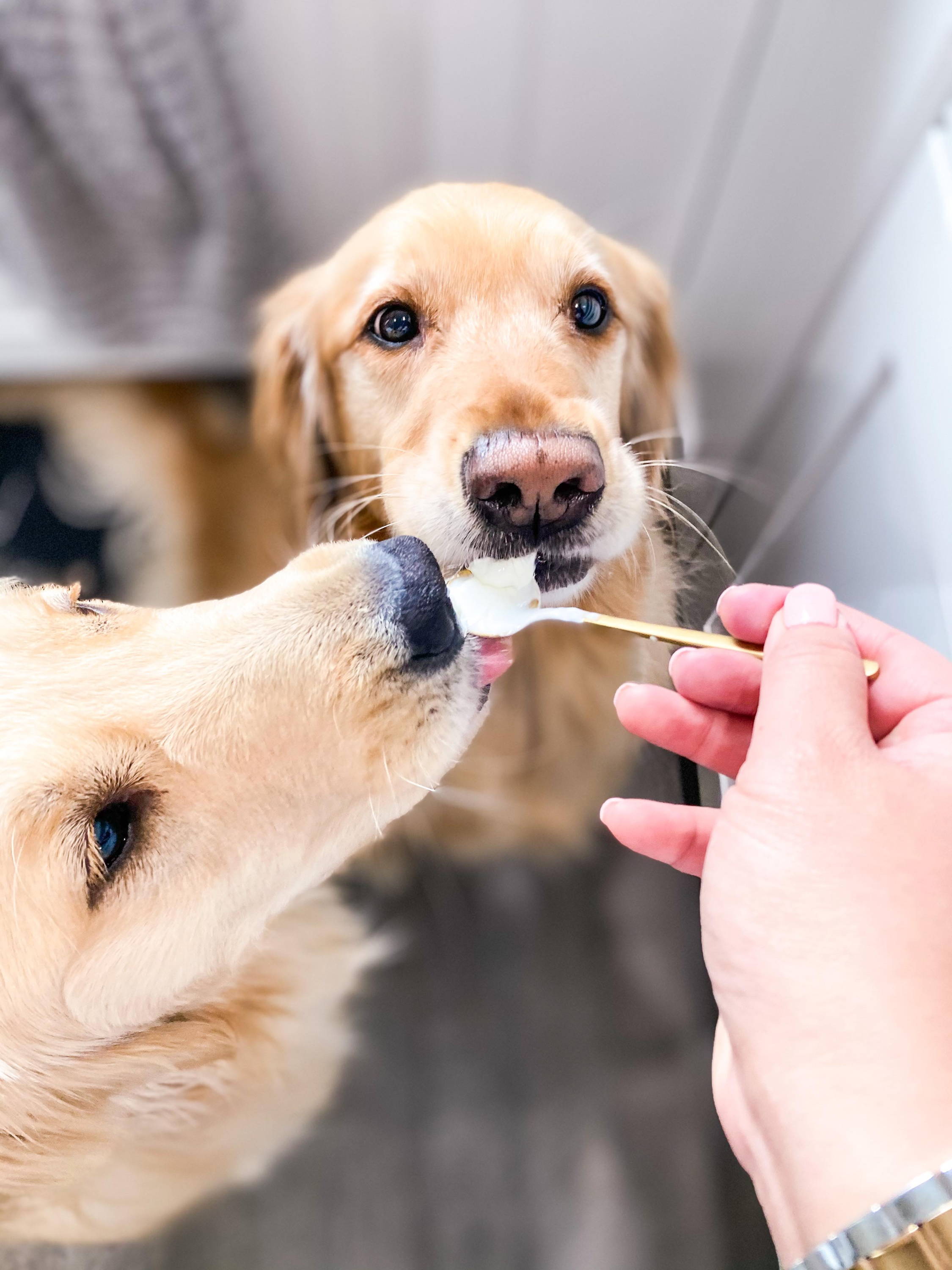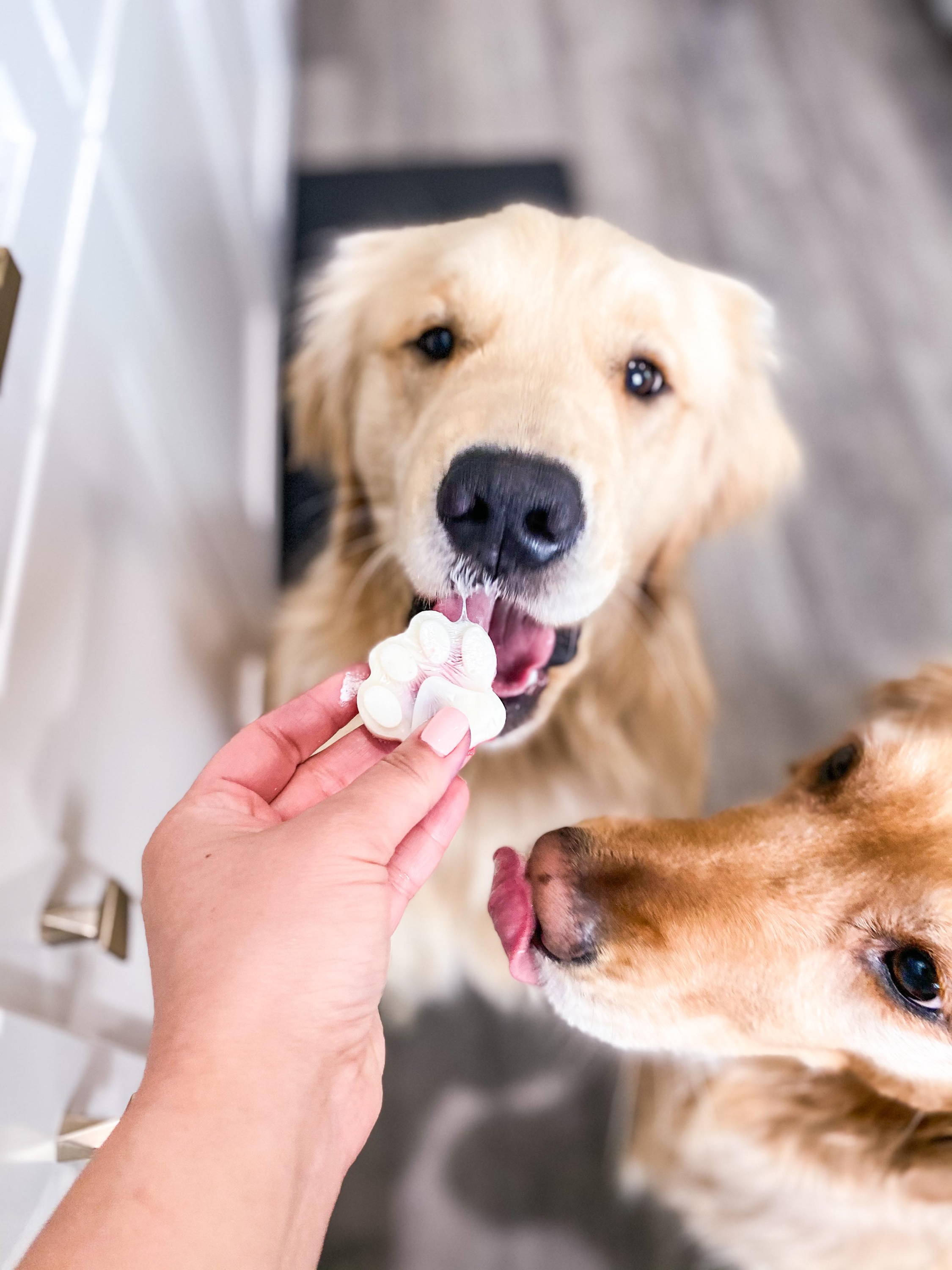 Update: No longer offered:
Our monthly themed subscription boxes!
A box curated just for you and your dog. Each month get a box full of dog mom swag and trendy items for your dog. The subscription is only open for one week once a month!
Find out more here
Take a look at our July- Pawty in the USA box!