Regular price
$0.00 USD
Sale price
$58.00 USD
Unit price
per
Sale
Sold out
Product Description

Experience a no-pull, no-choke solution with our innovative design featuring two metal leash rings for front leash attachment to prevent pulling*.

Guaranteed ease of use with three heavy-duty buckles, including one lockable buckle for extra security. Say goodbye to the hassle of pulling the harness over your dog's head!

Crafted with premium materials for comfort and durability. Waterproof oxford fabric outer shell and breathable mesh inner layer to keep your dog cool during any activity.

Safety and comfort are our top priorities. Thousands of happy dogs have tested and approved our harness for optimal comfort.

Enjoy stress-free walks during low-light conditions with the bright reflective trim.

Try the Easy Click N Go Dog Harness today for a happier walking experience! 🐶🎉

*Harness effectiveness depends on proper training.
Need this to be Fi Compatible?

Please go to this listing and add this to your cart to make your collar Fi compatible. ADD THIS LISTING TO YOUR CART

*please note the Fi device is sold separately from Fi. We are only Fi-compatible makers.
Details

The harness is equipped with a reliable 3-buckle system, including buckles for the neck and two on the chest.

It features front and back leash clips, reflective trim, and a control handle.

The harness is made from sturdy and durable materials.

To ensure your pet's comfort, the harness is designed with breathable mesh.

Please refrain from using this as a tie-out or while being crated.
Size

Small- coming soon. Sign up for wait list

Medium | Neck Girth 14"20" | Chest Girth 14"-24"

Large | Neck Girth 16" -24" | Chest Girth 22"-33"

Extra Large | Neck Girth 22"-33" | Chest Girth 28"-39"
Shipping & Return

Ready to ship! Ships within 1-3 days (excluding shipping time).
Share
Low stock
View full details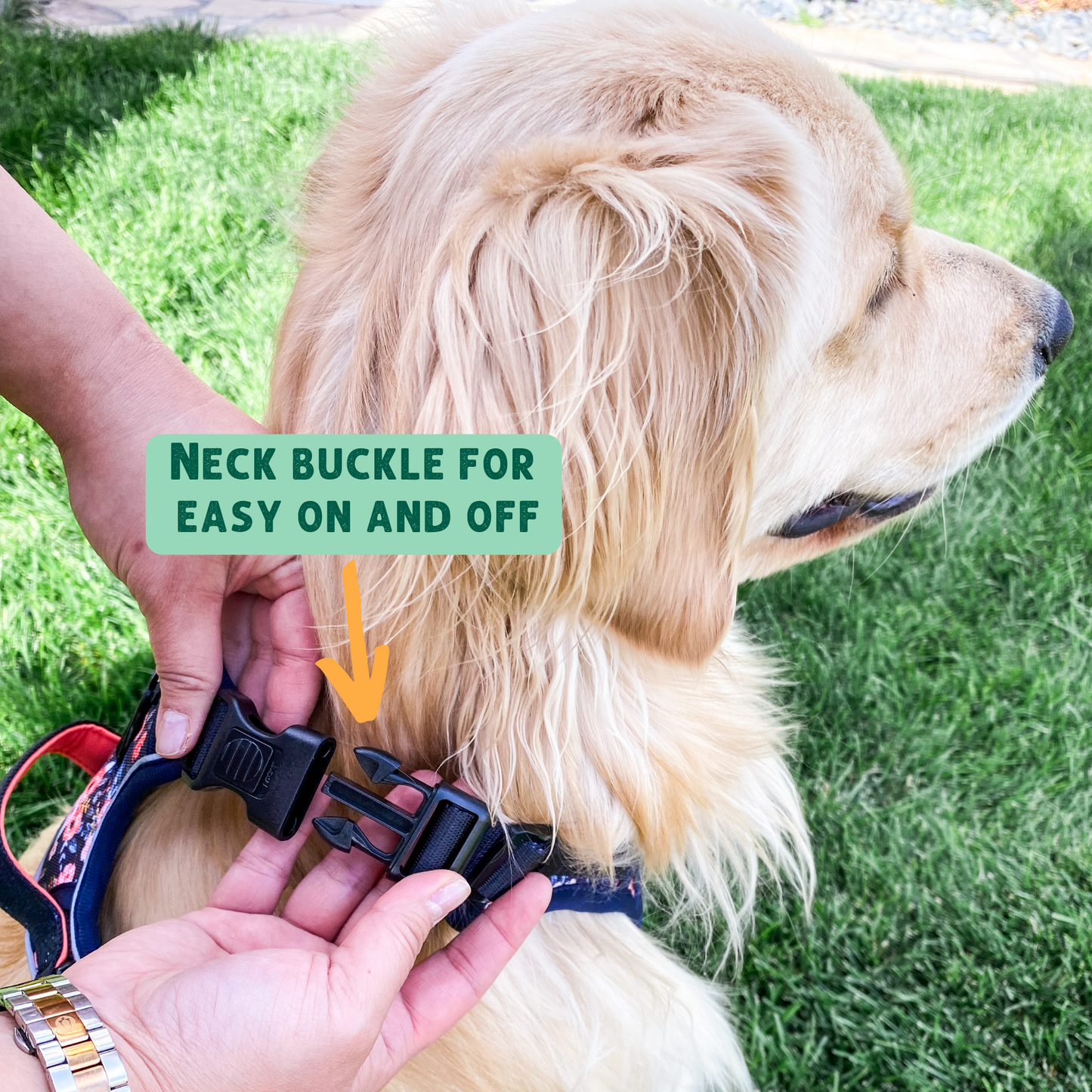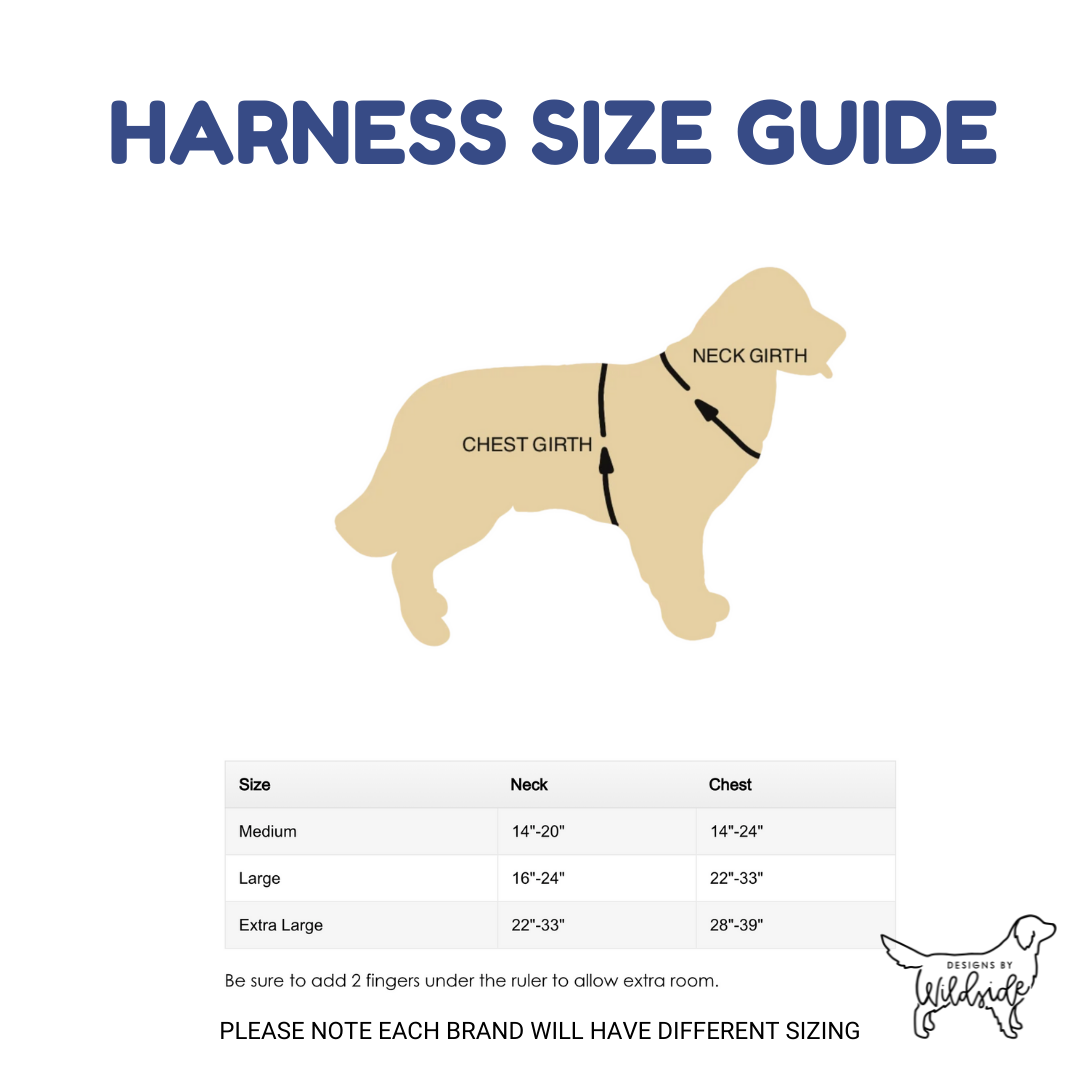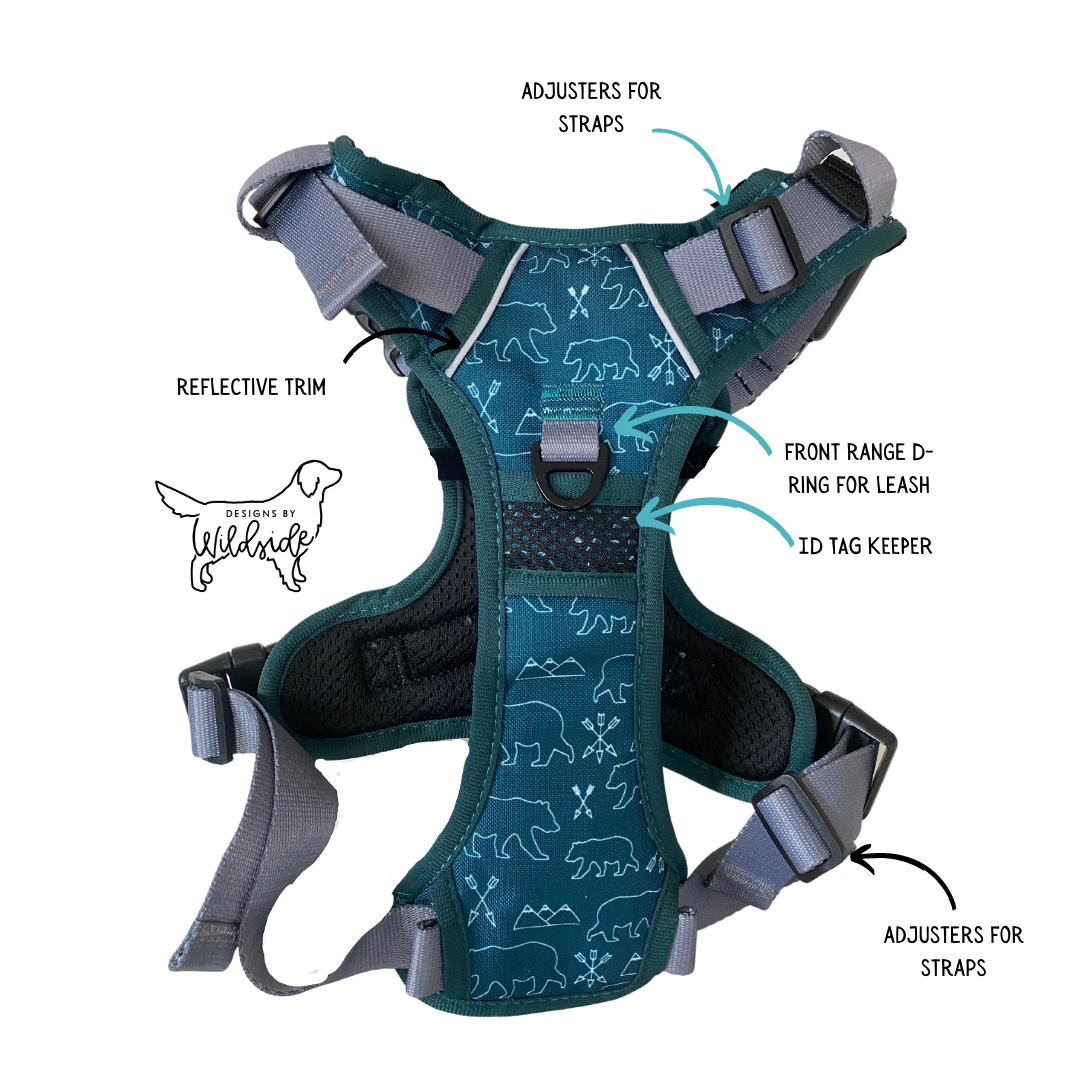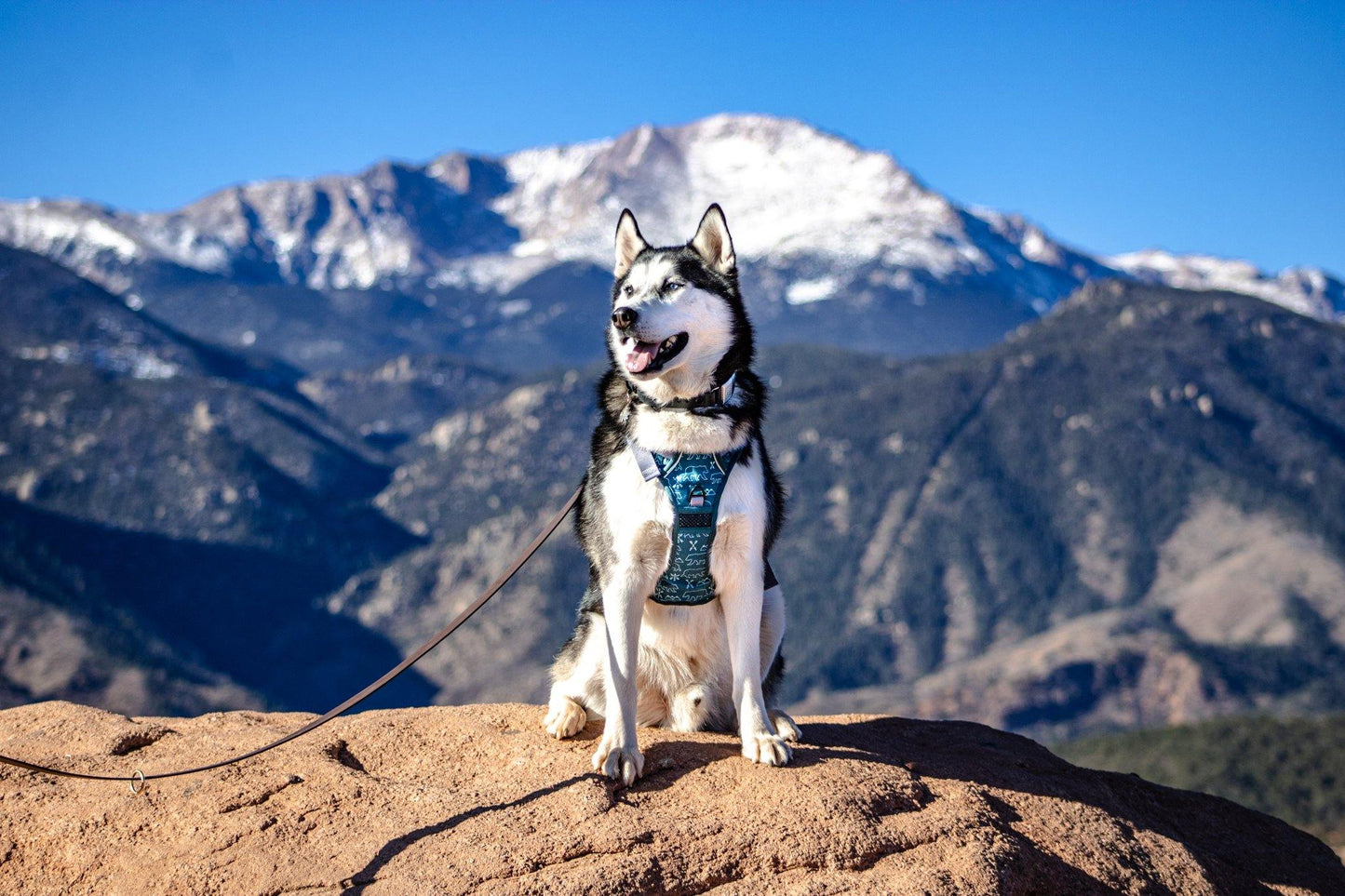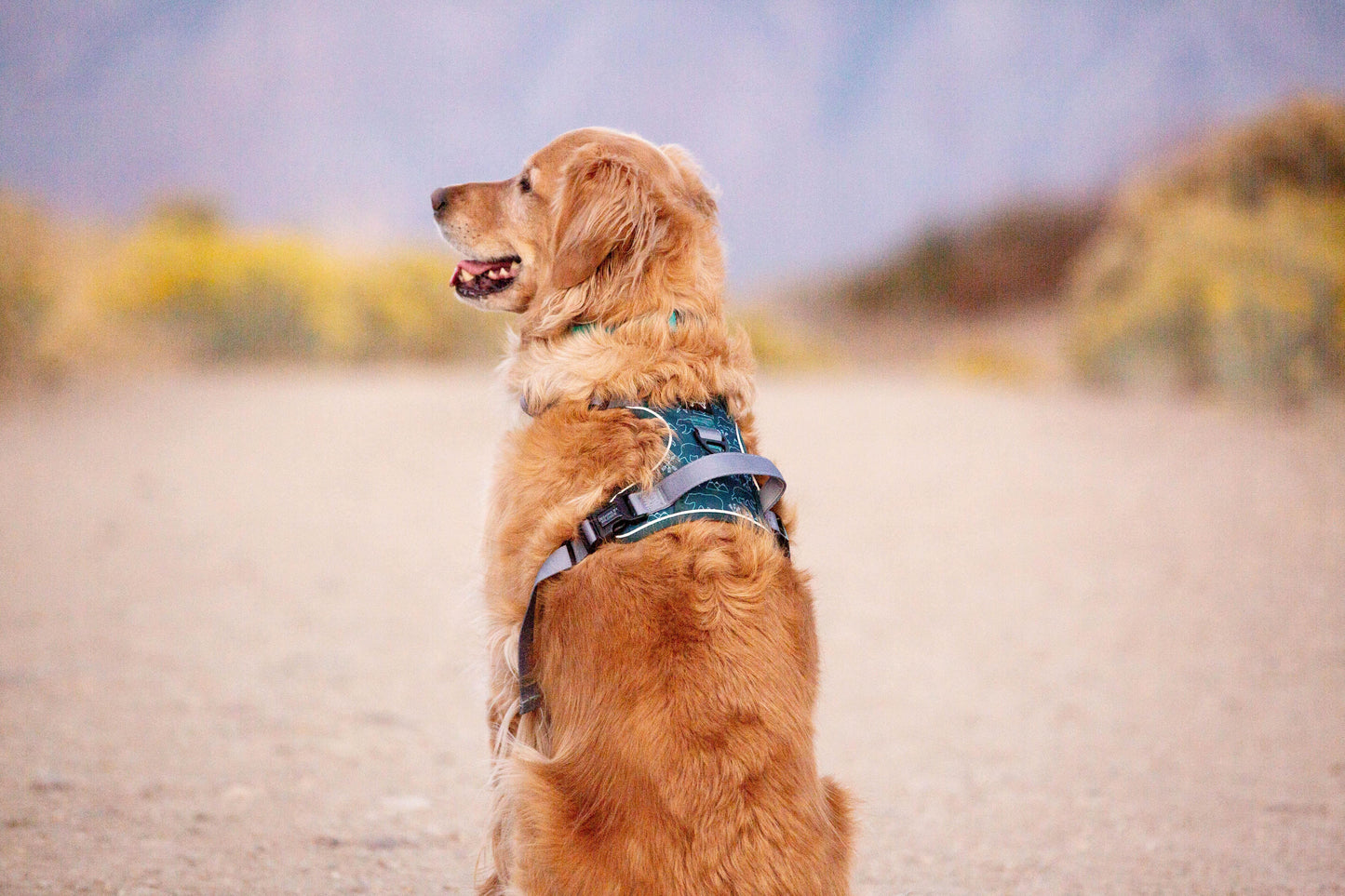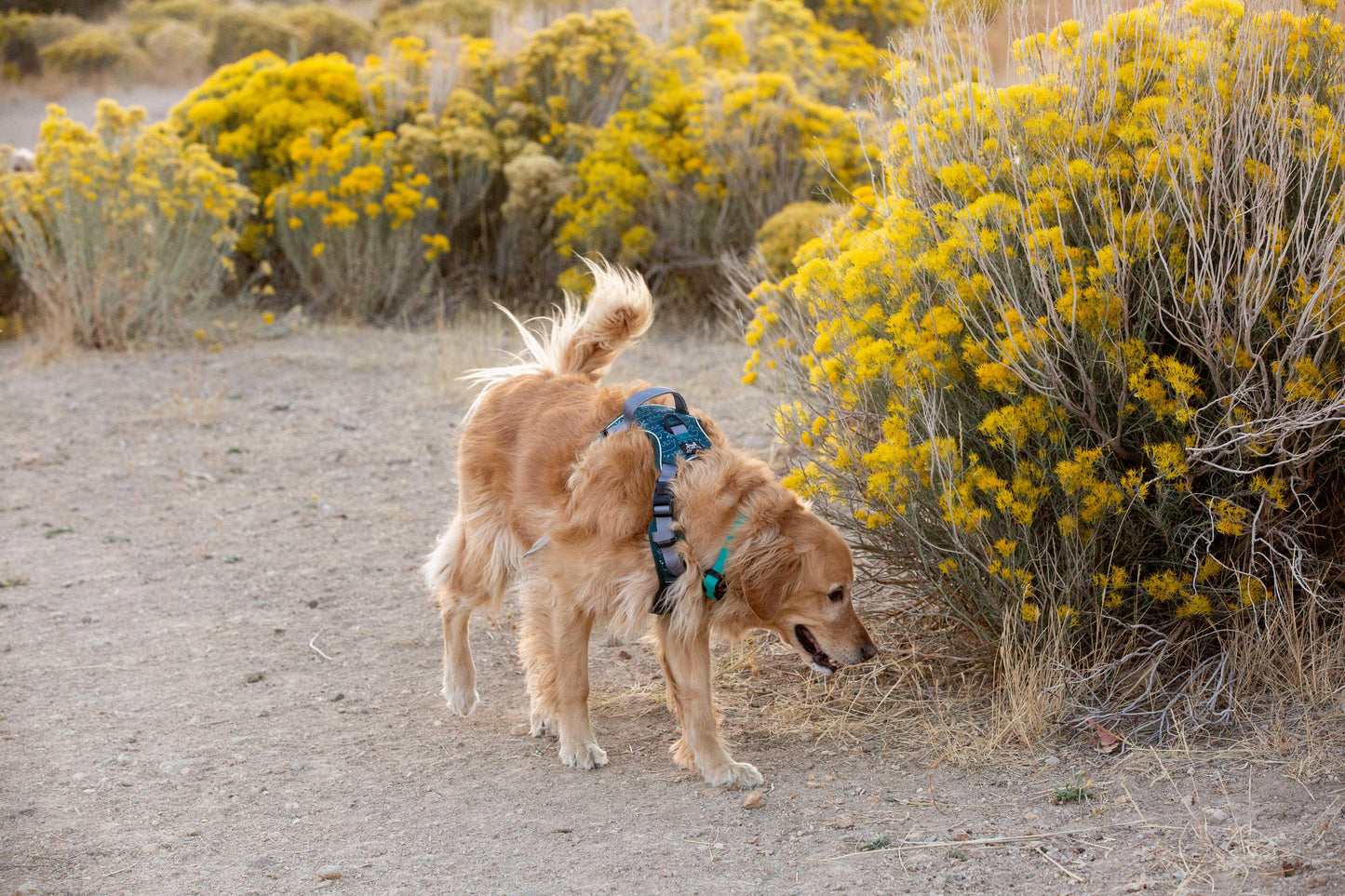 Super cute, durable, amazing company
Harness came and it's even cuter then it shows on the website. Easy to get on, and stays tight. Stands strong against high energy dogs, I have a husky. They even sent a few treats for my pup. Save this website cause I'll definitely be ordering again. <3
Summit Harness is Comfortable!
My dog previously had a standard velcro harness that didn't adjust to fit my dog's body shape. As a Westie, he has a slightly broader chest and strong upper legs than other small to medium-sized dogs. The velcro harness I was using previously was just not something he enjoyed putting on because it rubbed on his chest and legs too much while he was walking.
The Summit harness (and all their harnesses) have three click-in spots, which can all be adjusted. Adjusting everything to fit my pup the first time did take some time, but now that we have it set up he is so comfy and happy. It's sturdy and I love the handle on top of the harness to more comfortable keep a hold on him around other dogs or in uncertain circumstances. I highly recommend.
Perfect fit
It has been very difficult to find a harness that was a good fit and well made for our mix breed boy. The extra large harness is a terrific fit and he was comfortable first time wearing a harness. And so easy to put on and take off. Highly recommend.
Fabulous product- high quality and the dog love it !
I have a large dog (80#) and he does like to pull-he is a pit/lab mix. He's a very, very good dog, but it's part of his nature I guess..., I've been searching for alternatives to prong type collars for awhile. I give this harness 5+ stars. The harness is really amazing- While it's not 100 fail safe in terms of stopping the pulling, it really has inspired to dog to nearly stop and curb the tendency. I fits very well and the dog genuinely seems to like wearing it. It's very attractive, sturdy made and has lots of thoughtful attention to details-including a reflective outline for nighttime walks. I liked it so much I bought a 2nd one. I did a LOT of research and tried quite a few other products with no success. This harness is a big win for me and my dog.
Perfect for adventures with our large husky boy
Spent quite a while researching the next harness to get for our large husky boy, and as well waited a few months to see how it held up before writing the review, and now very happy we chose this one! The design and details are beautiful, and it has held up extremely well so far on all adventures, swimming activities, mud wrestle playdates and weekly gear washes. We were worried that the ends of the adjustable straps might "hang loose" but it is possible to adjust it such that there are no loose ends. Great to have the lock on the front buckle as well as we only use the back 2 buckles to take on and off. Easy to see a lot of thought and care went into this design and excellent quality materials were chosen. Thank you!